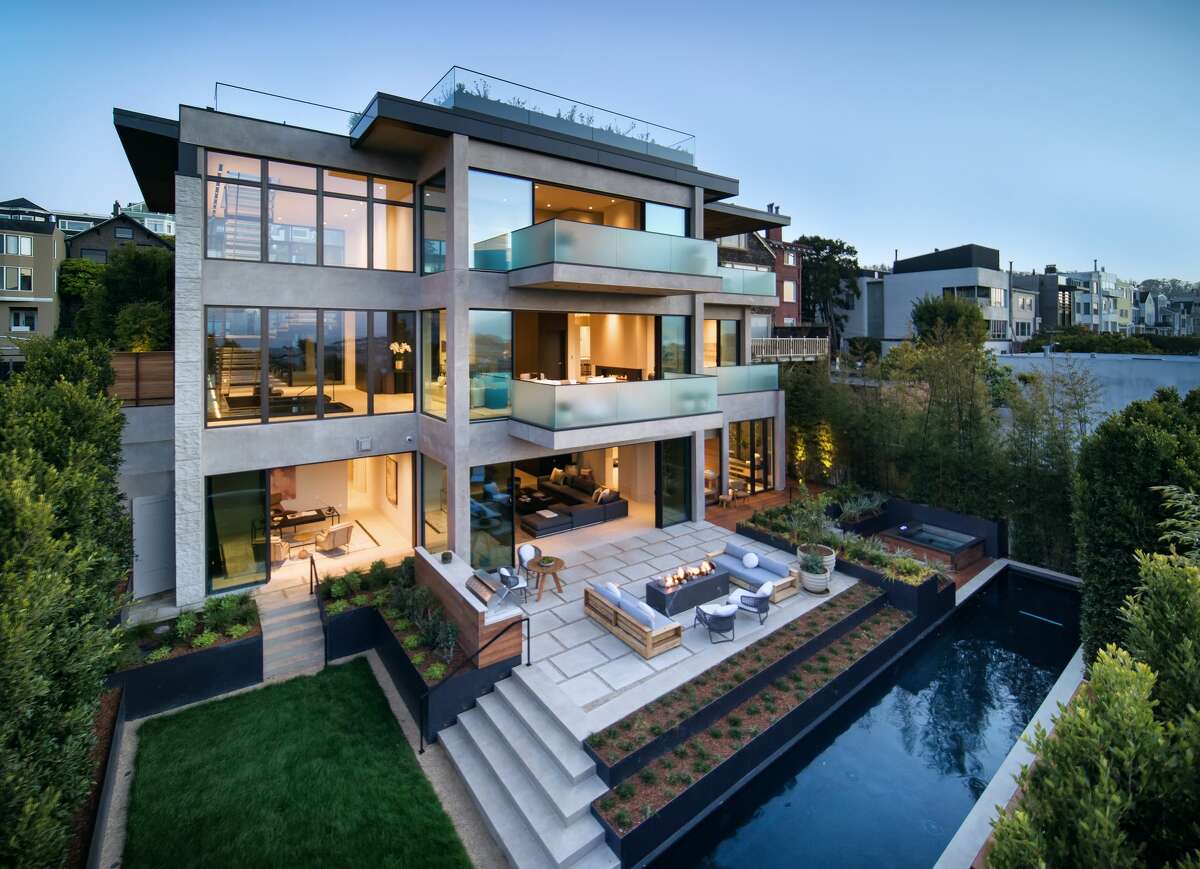 This newly constructed Cow Hollow mansion has a record-breaking price tag.
If 2582 Filbert sells for asking, it will be the most expensive home ever sold in San Francisco. The list price of $46 million, if fetched, will beat out 2920 Broadway, which just this month made news for breaking its own record when it sold for $43.5M (after holding the record for its previous sale at $39 million in 2018).
What's inside SF's potentially most expensive single-family home ever? Let's start with the size of the place: A palatial 12,200 square feet, the three-level abode is situated on a triple-width lot (for reference, that's equivalent to 4.62 standard city lots).
The home was reportedly built with health in mind: There's a 72-foot lap pool and spa, a gym, a rooftop garden and multiple decks, as well as a large patio for soaking up the vitamin D. A LEED Platinum certification is pending. "The property showcases health and wellness features, including whole-home air and water filtration, solar and biophilic design elements," said listing agent Neal Ward.
The design is also very tech-savvy, with a Tesla wall, a Smart Mirror in the primary bath and radiant heating. Along with six bedrooms and seven and a half baths are a theater with surround sound and an elevator that serves each floor.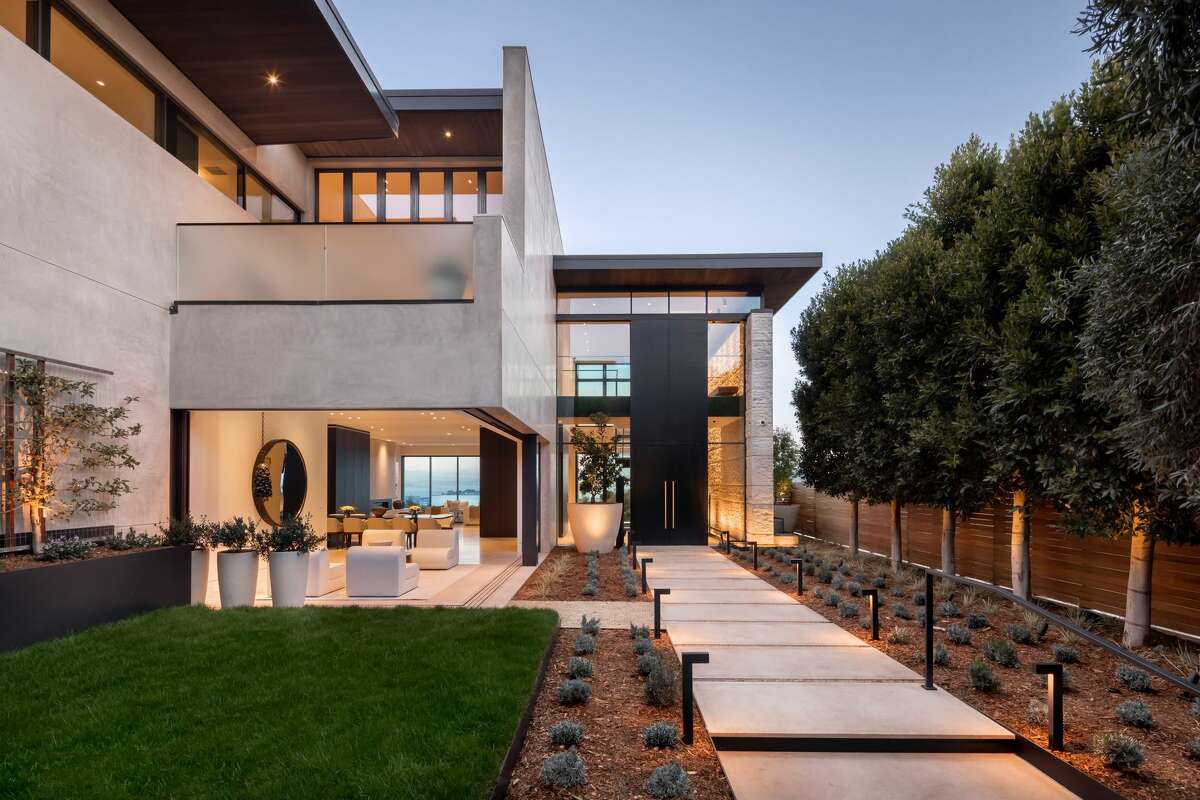 Jacob Elliott, Jacob Elliott/ Brian Kitts
If the dimensions seem impressive, they are: A 19-foot tall motorized entry door fully slides away to a two-story open atrium with a 30-foot-long feature wall.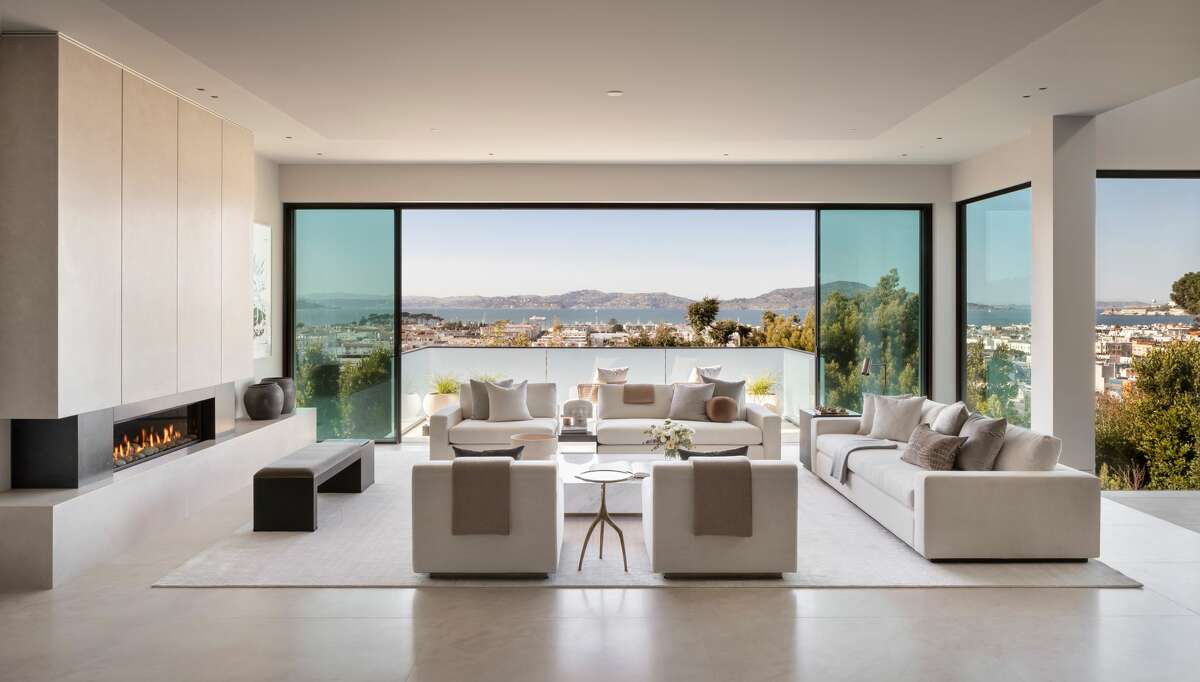 Jacob Elliott, Jacob Elliott/ Brian Kitts
The main level features a living room with a fireplace that opens to a deck.