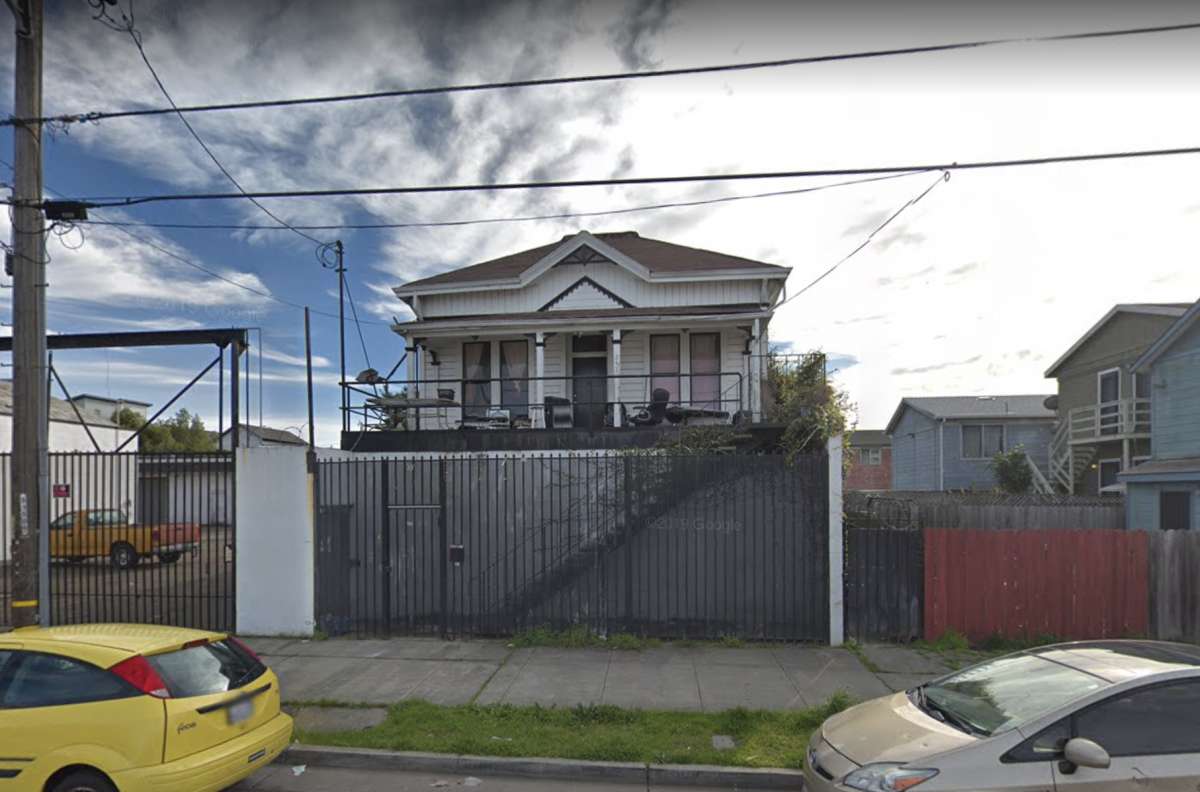 If you've got an empty lot and cash for relocation, a 133-year-old Oakland Victorian could be yours.
As first reported by SFist, the home at 2428 Chestnut Street, less than a block away from McClymonds High, is being offered up for free. The home is not protected by the California Register of Historical Resources so it can be demolished, but the developer must first demonstrate a good-faith effort to relocate it.
Documents filed with the Oakland City Planning Commission show the lot is being converted into 12 three-story residential units. Two industrial buildings and the home must be demolished or relocated to make way for the townhouses.
The home at 2428 Chestnut (sometimes listed as 2420 Chestnut) was built around 1888 and is currently unoccupied. It's a single-story residence reached by a flight of stairs that sets it up above street level. It also has a decidedly Shakespearean history after two teenage neighbors — one just 13 — ran away from home in 1938.
"Thwarted in what police believed was a planned elopement, Joseph H. Oaks, 18, of 2420 Chestnut Street, and Natsue Kinura, 13, of 2429 Chestnut Street, were safe in their respective homes today after having been reported missing," the Oakland Tribune reported.
For those hoping to move their dream home, keep in mind there are low-hanging power lines in the area which may complicate what will already be an expensive move.
Anyone interested in the home contact me Jo'el Lumpkins at 707-803-4689