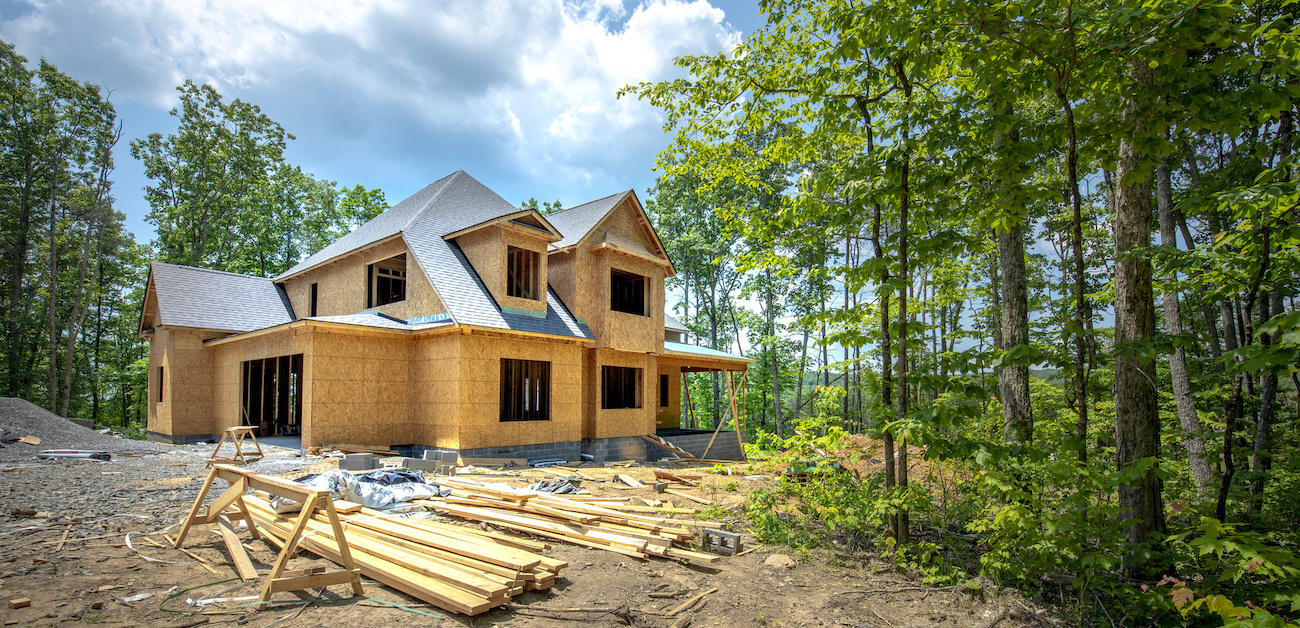 Doug Yearley, CEO of the luxury home builder Toll Brothers, told CNBC that the recent drop in lumber prices is prompting some significant savings on the cost to build a home—but home buyers shouldn't expect to see those savings. While lumber prices are falling, other material costs to build are surging.
Lumber prices reached a record high of more than $1,700 per thousand board feet in May. On Wednesday, it averaged about $500. Yearley says that has translated to about $40,000 in savings in building a home.
But steel mill product prices increased 10.8% in July following a 6.2% increase in June, the National Association of Home Builders reports. Tariffs on steel imports have been blamed for adding to building costs. Also, prices for gypsum products, which are used for drywall, rose 2.5% in July and are up nearly 16% in 2021. Copper has also been in short supply, builders report.
"The tailwind of lumber coming down is very comforting," Yearley told CNBC's Jim Cramer. "It's going to help us. It's going to drive some margin. But I think it's going to offset some of the other cost increases that we're feeling."
Yearley says it's taking longer to build homes with recent supply chain and labor issues. "It took about two weeks longer in our third quarter to deliver a home," Yearley says. "We expect that to continue for a couple more quarters as we manage through it."
The median sales price of a new home in July was $390,500, an 18.4% increase compared to a year earlier, the Commerce Department reported this week.
"New residential construction remains strong, but building material pricing and availability are likely to remain significant headwinds," Charlie Dougherty, an economist at Wells Fargo, told NBC News earlier this month.
In some cases, pricing homes has become problematic for builders as they face constantly rising material costs.